What a Find for Fans of Vintage Gossard Lingerie!
Firstly, finding an unusual piece of vintage lingerie is exciting in itself but with the aid of the internet, it's often possible to find out more about the brand behind the piece.Sometimes it might just be an obscure footnote, but in other cases a whole new world might open.
My husband, Richard, bought a vintage Gossard lingerie salesperson's advertising manual from eBay, not sure what he was getting. It turned out to be a folder, kept by the lingerie department of Pelletier's department store in Sioux City, Iowa. It contained all the information sent by Gossard from the mid 1930s to the 1960s.
---
Vintage Gossard Lingerie Advertising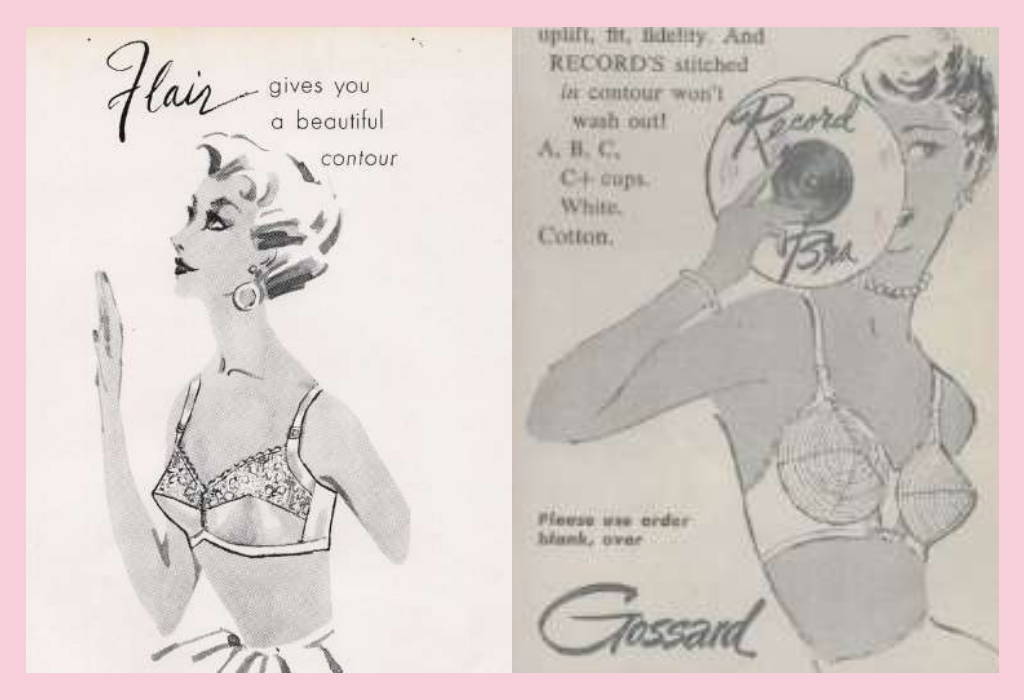 In fact, it's a fascinating insight into Gossard's history. Specifically, we see how lingerie was both advertised and sold in the early to mid 20th century. Actually, camera ready advertisments were sent to Gossard stockists who only had to insert the store name and prices. They were then sent to the local newspapers and pblications. Gossard offered to pay half of the advertising custom with the stockist paying for the remaining half.
---
Vintage Gossard Lingerie Sizing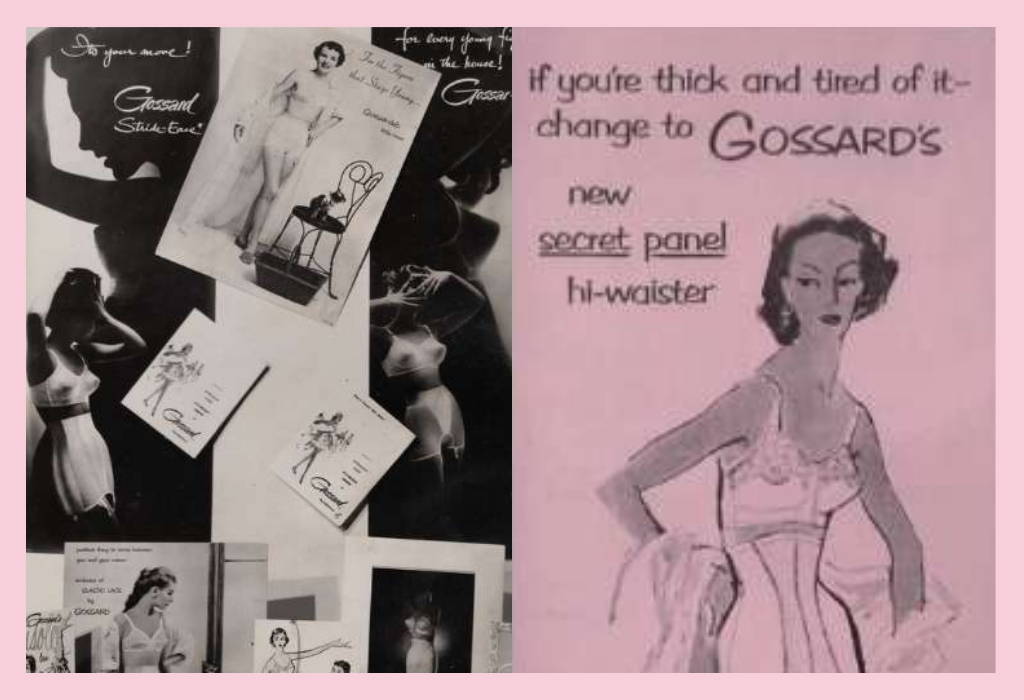 In fact, the most interesting part of the folder for me is the last couple of pages where you read about Gossard's Training School. This piece focuses on one student's experiences there. Yes, Gossard actually had a training school in Chicago and Katherine Plotts, a corsetiere who worked at Pelletier's in Sioux City spent a week there learning all about the Gossard line.
The training school ran from 9.15am to 5pm, Monday to Friday, with a couple of dinners and fashion shows in the evening too. The students would have lessons on everything from corsetry for health to merchandising. Also, there was two hours of fitting practice every afternoon. Where the students would fit Gossard pieces on live models to learn which piece fitted which figure type the best.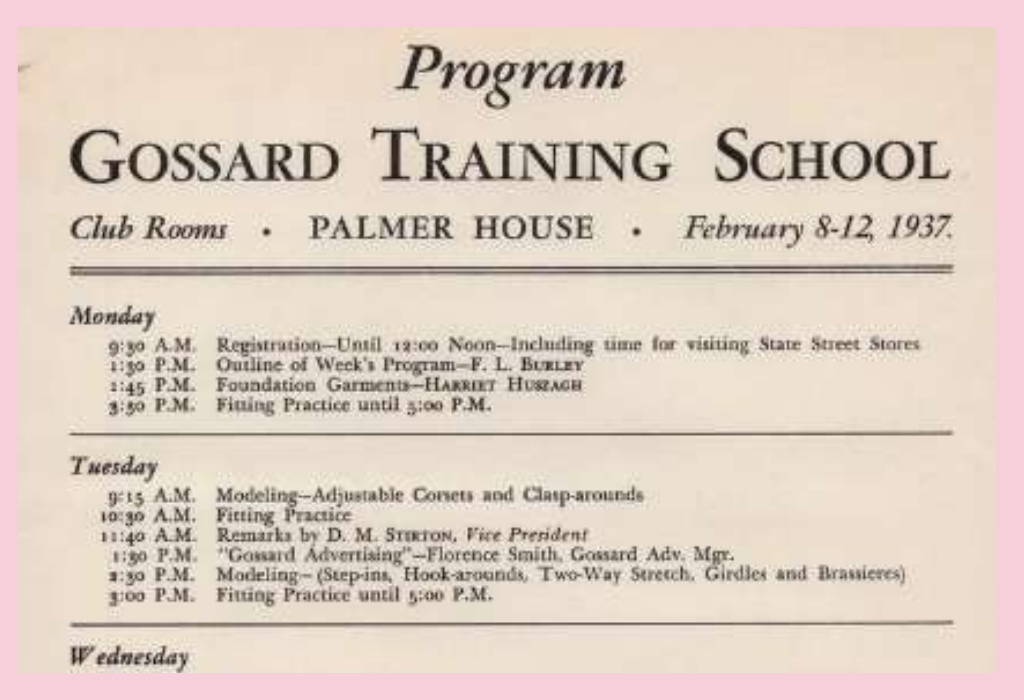 ---
Shop Vintage-Inspired Lingerie