A Brief Goodwood Revival Style Guide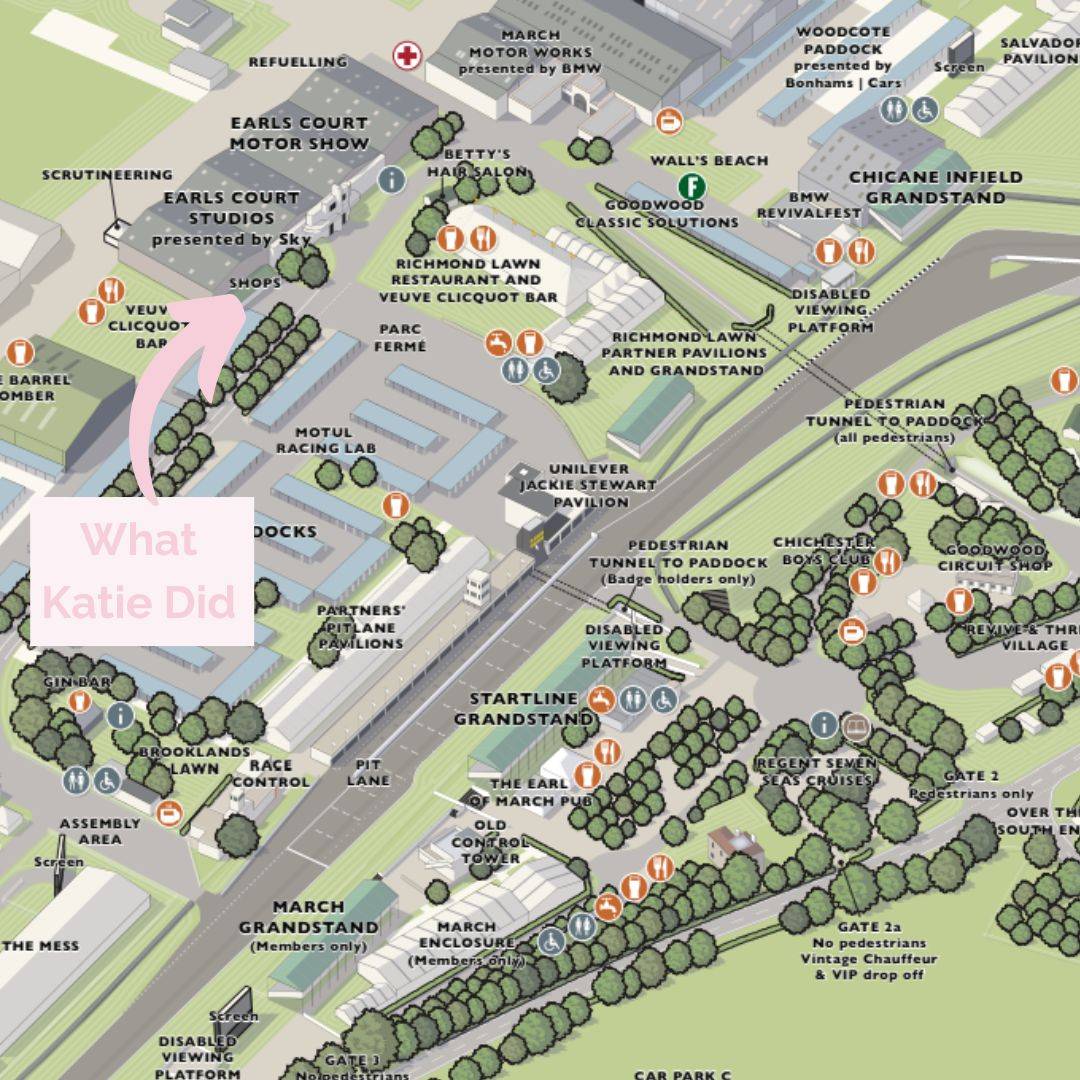 Our Goodwood Revival pop up shop is located in the centure of the track, just downfrom the Earl's Court Motor Show. We're open from 7.30am until closing Friday to Sunday.
The Goodwood Revival is the one event in the vintage calender where it is impossible to overdress. The Goodwood Motor Circuit was open from 1948 to 1966 and fashion of the 1940s to 1960s is truly embraced and celebrated at the Revival.  
While some visitors plan their true vintage outfits months in advance it is not frowned upon if you don't have the time, budget or confidence to go full on vintage. Most of us have a knee-length dress in our wardrobes that can be accessorized with a pair of Seamed Tights or waist length cardigan for a vintage look.
But the main objective is to be comfortable and have fun!
Our top Goodwood Revival style guide fashion tips are:
Don't forget to bring a pair of flat shoes! There will be lots of exploring and you'll be on your feet pretty much all day, so do keep that in mind.

Sunscreen, sunscreen and more sunscreen. Sometimes big hats and beautiful umbrellas just aren't enough, so pack yourself some sunscreen!

Bring an umbrella for the unpredictable English weather! Bring some wellies as well, if you don't mind adding a quirky touch to your vintage outfit.

If you plan to arrive very early or stay late, remember to bring something warm as the morning and evenings can be chilly.
Goodwood Revival on a Budget
The Goodwood Revival is one of the best value vintage events when you take into account all the entertainment on offer which starts at 7.30am and doesn't finish until late in the evening. If you are on a budget here are our tips:
You can find free water fountains throughout the venue.

It's acceptable and encouraged to bring your own food and drinks (including alcohol). Fill a coolbox and keep it in the boot of your car which you can visit a couple of times a day to stock up. If you find it too far to walk back to the main venue for your picnic take the opportunity to settle down for a break 'across the road' or in the classics carpark.

Food in the main venue is supplied by the Goodwood estate. Meat and milk from the estate is organic, so if you choose to purchase you can be assured of the best quality.
Seamed Stockings for the Goodwood Revival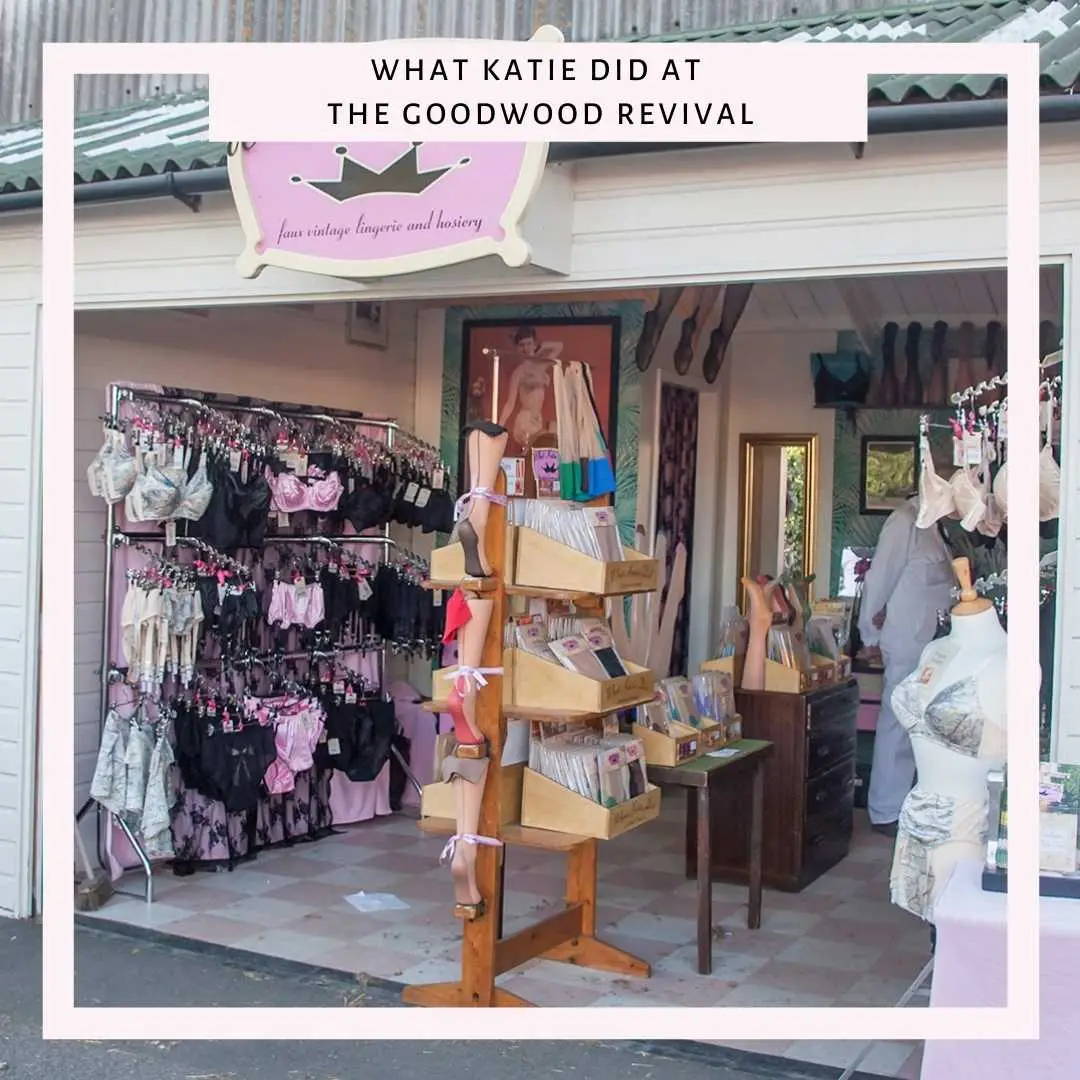 There's only one place to get your Seamed Stockings for the Revival, at What Katie Did!
Seamed Stockings are the easiest way to give your outfit an authentic vintage look and are a must have for the Goodwood weekend. Just between me and you, if you're not a fan of Stockings we also have a range of Seamed Tights.
If you've left it too late to shop online, visit our vintage shop at the Revival. We're in the centre of the track, close to the Earl's Court Motor Show.
Why Are Seamed Stockings a Must?
Goodwood Revival: 1940s Style
The Goodwood Motor Circuit opened in 1948, but during WWII it was a working airfield. 1940s style, either military uniforms or civilian dress is always a popular choice. Should you choose to dress 1940s, you'll find lots of Jeeps to take photos with and perhaps a handsome soldier!
Our Lucy Shirt Dress and Dolly Dress are perfect for recreating an authentic 1940s look.
Due to rationing, lingerie in the 1940s was generally quite simple. Our simple CC09 French Knickers and Bra are adapted from CC41 garments for a true vintage look. For period correct stockings, Cuban heels were most popular in the 1940s. 'Cuban' means that the heel is squared off at the top of your ankle: it's the details that count!
Head to the Goodwood Revival in 1950s Fashion
Goodwood motor racing was in it's heyday in the 1950s and the majority of visitors go for a 1950s style fashion. 1950s fashion was all about full circle skirts and nipped in waists. Choose from our wide range of full-skirted dresses in a variety of period correct prints. To cover up we have the cutest cotton twinset. Wear the cardigan with any of our dresses or team the short sleeve jumper with one of our circle skirts.
But we can't mention 1950s lingerie without talking about the iconic Bullet Bra, the essential garmen for that 1950's silhoutte. But beyond the bra, it's your waistline that is the focus. Thanks to Christian Dior who launched his 'New Look' in 1940s, nipped in waists were deriguour throughout the 1950s attained with a waspie or waist cincher. Our Glamour Waspie and Waist Cincher will give visible definition to your waist and yes, they are comfortable enough to wear all day.
Fashion was colouful in the 1950s! Although colourful seamed stockings were very rare, colourful clothing was not. Here at What Katie Did, we believe fashion should be fun and you should never miss the opportunity to match your stockings with your dress and jewellery.
The 1960s called, they hope to see you at there
The final decade of the Goodwood Motor Circuit is the 1960s. The circuit closed in 1966 so please keep your hippie attire under wraps. Instead go for our 'Breakfast at Tiffany's' inspired back Fenella pencil dress with matching short sleeve jacket. Breakfast at Tiffany's starring Audrey Hepburn in an iconic little black dress by Givenchy is the epitome of early 1960s style. Don't forget to add your pearls, girls.
While Mary Quant didn't invent tights, she did bring them to the forefront of fashion. The 1960s is when you can say goodbye to suspender and garter belts and wear tights instead of stockings. Shapewear was still worn, but there was less emphasis on the waist and it was used to smooth instead of cinch: perfect for the close cut cocktail dresses of the first half of the decade.
Visit Us at the Goodwood Revival
What Katie Did have had a weekend boutique at the Goodwood Revival since 2005. You'll find us in the centre of the track, close to the Earl's Court Motor Show.
Myself (Katie) and husband Richard are at our shop for the entire 3 days, so please come and say hello. It's always nice to put names to email addresses!
We bring a range of our lingerie and fashion, plus the Seamed Stockings and Tights that are essential for the Goodwood Revival look.
It's not possible to bring everything due to space contraints, so if there is a particular item you want to see in real life, please email or call us at least a week before the event and we'll bring it along for you.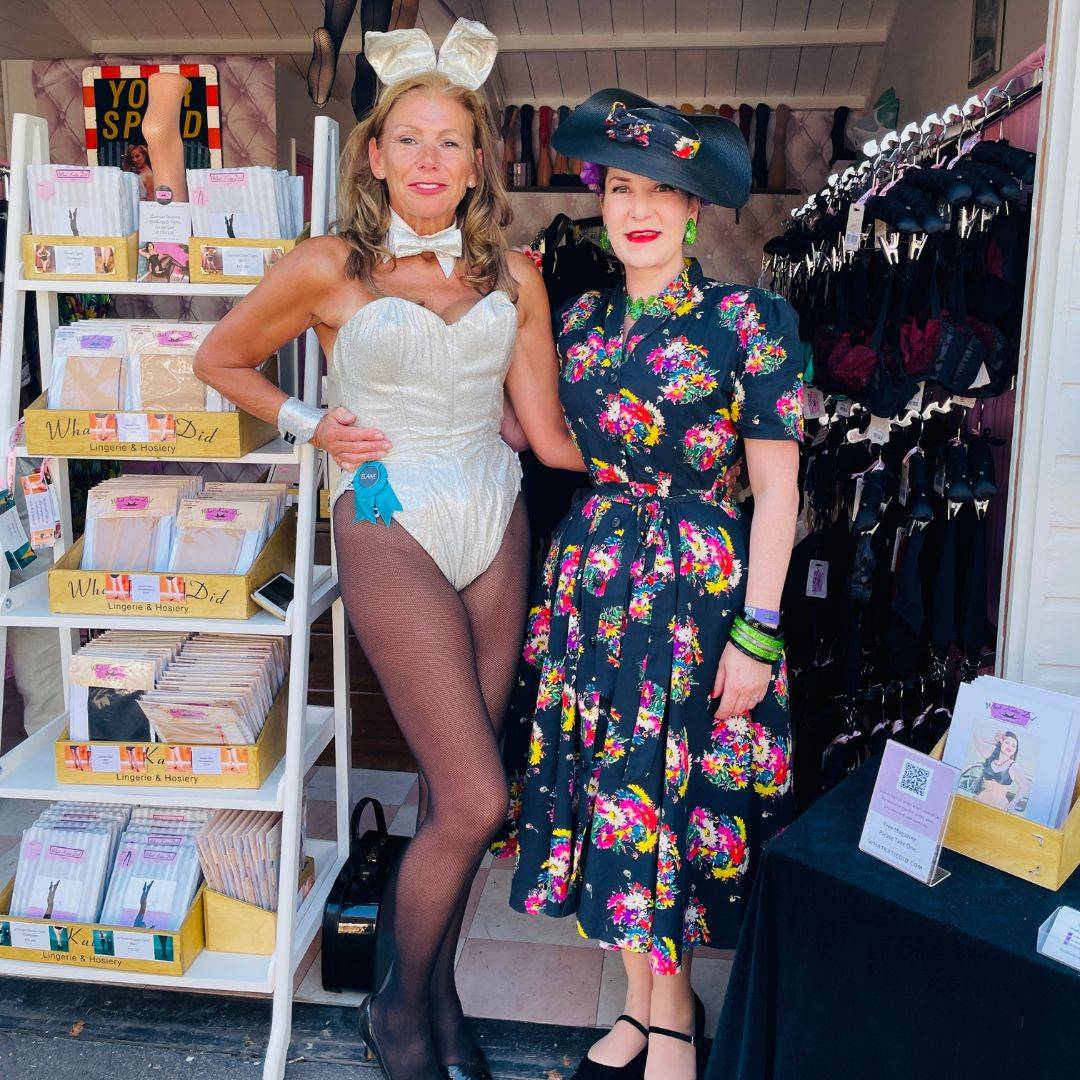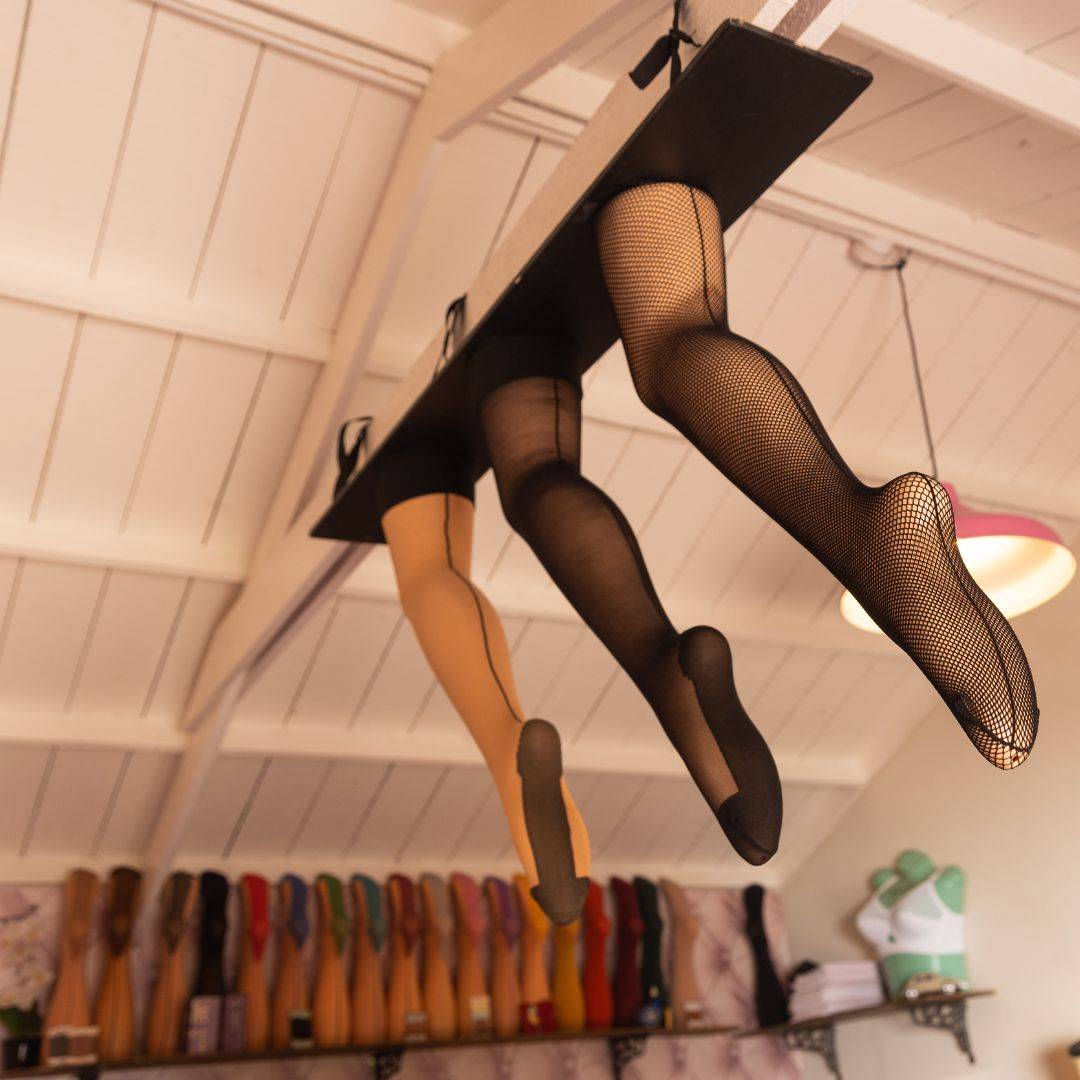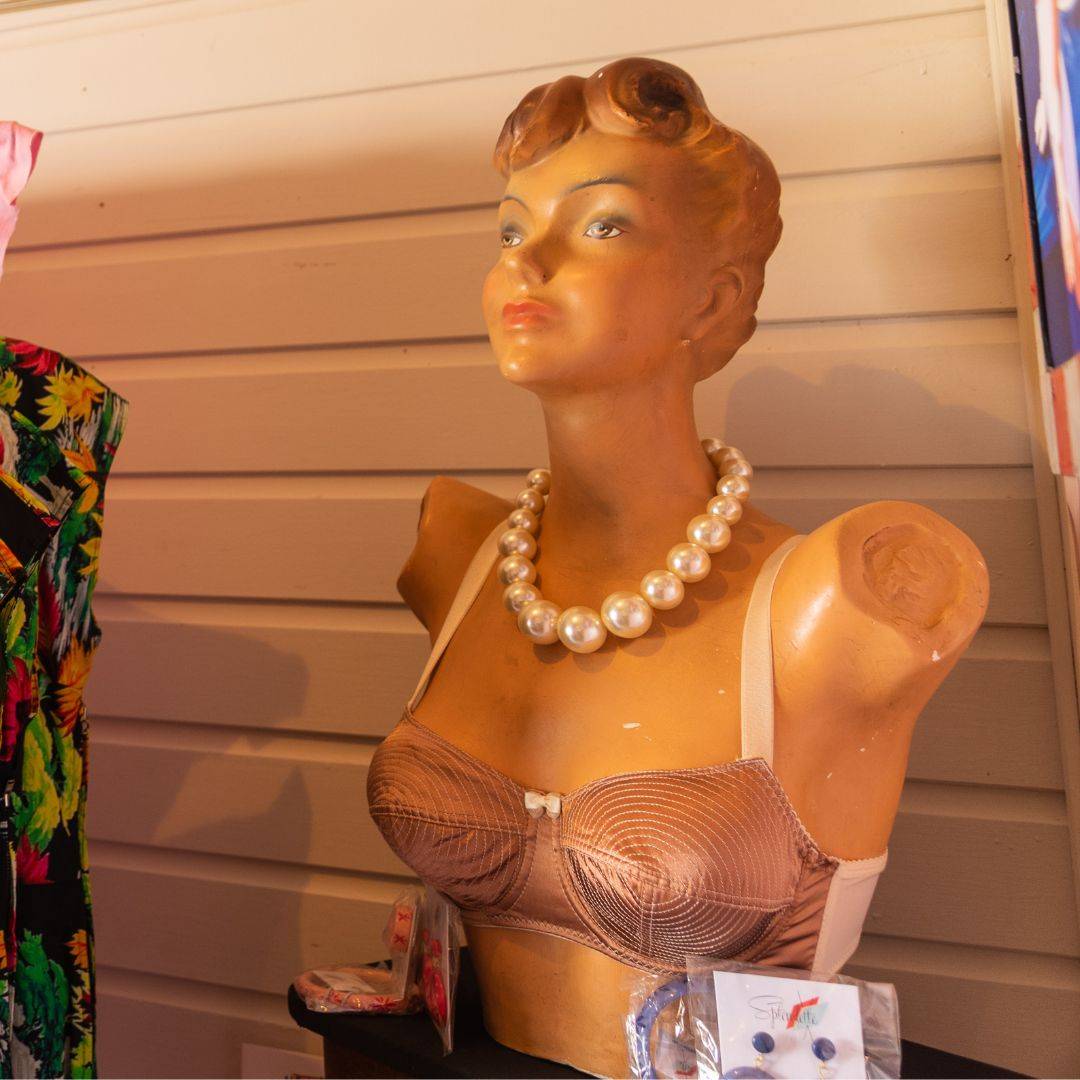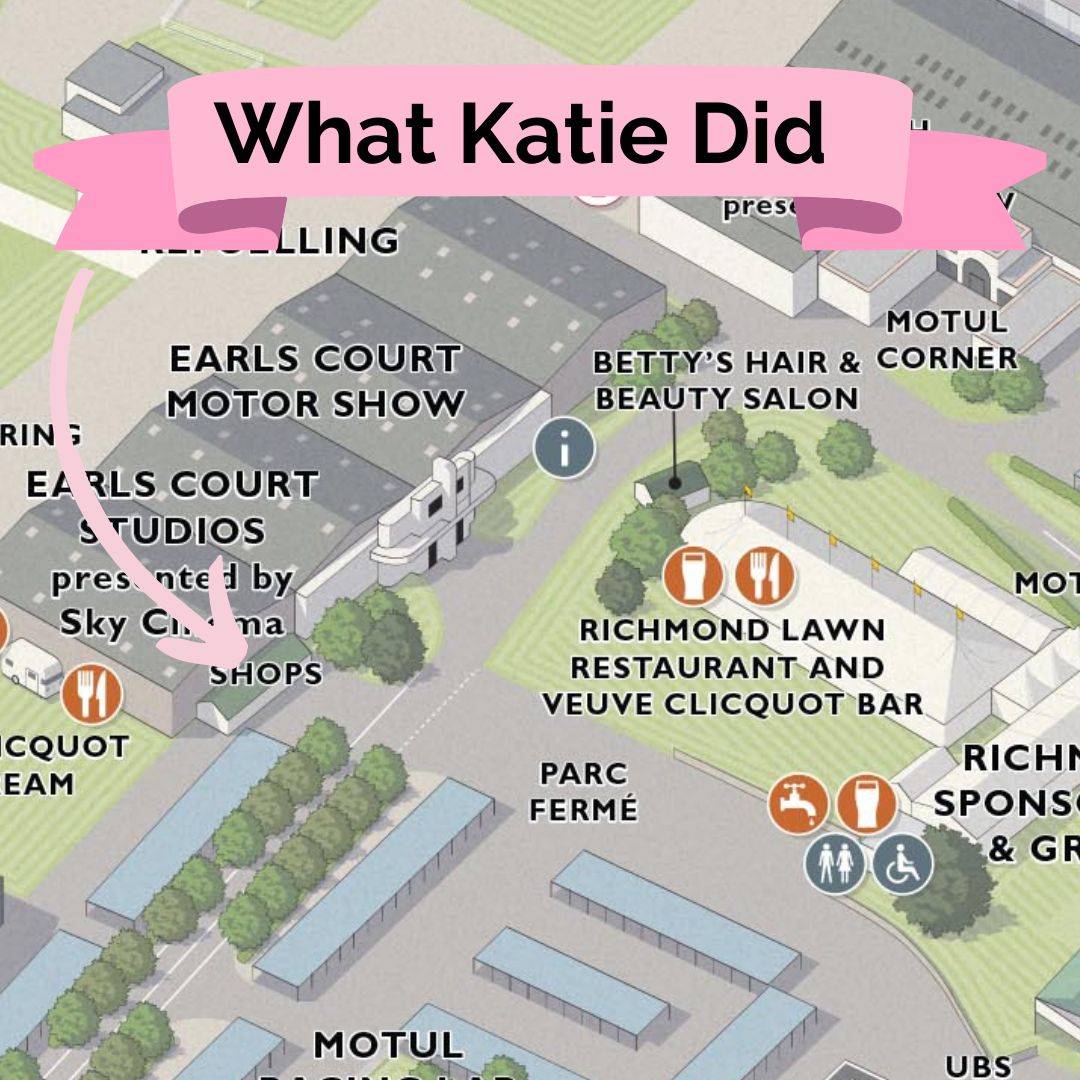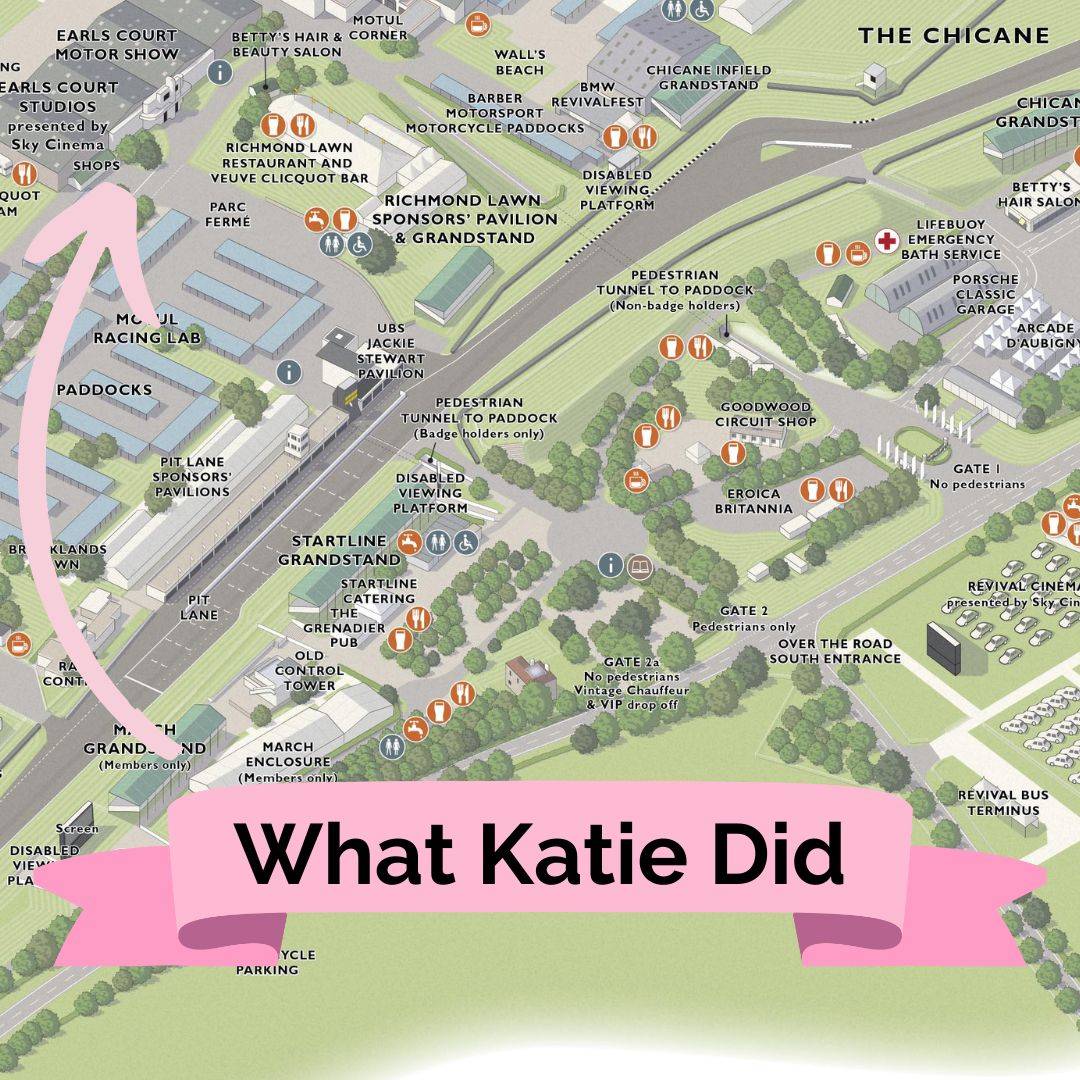 Goodwood Revival Essentials
We keep an emergency supply of mini sewing kits, safety pins and plasters on our stand free of charge for anyone in need.
There is also a pharmacy on site which is listed on the big maps posted around the venue.