Seamed Tights
It's often said that glamour is all about artifice and our Seamed Tights embrace this wholeheartedly! If you don't want to fiddle with suspender clips then you can create the glamorous look of yesteryear combined with the convenience of today. You'll also achieve the smoothest line under the tightest wiggle dress.
We do sell far more stockings than tights so we just concentrate on our most popular colours when it comes to tights.
Our Seamed Tights are made from the same nylon elastane mix as our Glamour Seamed Stockings but are a little less generous in size.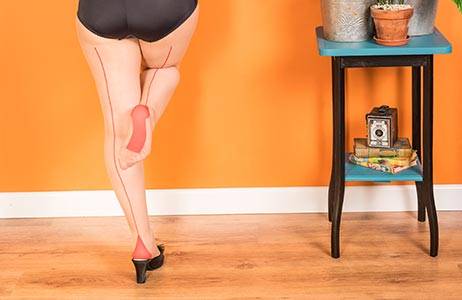 You've Had Your Eye on These
Whether you want to learn how to keep your seams straight, or how to look after your precious seamed nylons you'll find the answer on our 'All About Stockings' page.
Love Stockings and Vintage Style? Be sure to sign up to our mailing list to receive all the lastest stocking news, features and styling tips.