We don't want you to miss a thing! Subscribe to our newsletter for exclusive Offers and Previews, a print copy of our vintage fashion magazine, plus £10 off your next order.
---
Make this Halloween your most spooktacular yet with inspiration from our new Halloween Lookbook.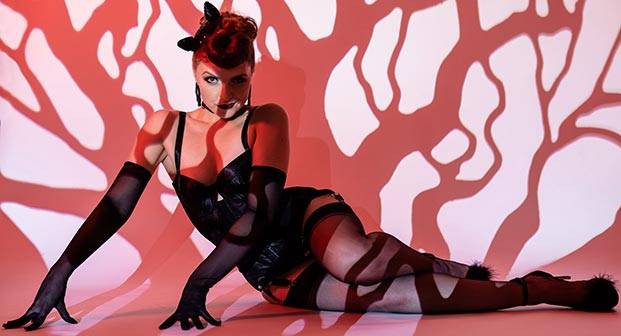 Vintage Lingerie & Seamed Stockings Trending This Week
This week you're all about hosiery, with Seamed Tights at the top of the best-sellers list thanks to some big wholesale orders from both speciality hoisery retailers and vintage fashion brands. Take a look at our Boutique and Stockists Page for links.
---
New Vintage Inspired Lingerie & Stockings
We release new lingerie collections throughout the year to ensure there is always something fresh for you. Our new 1940s Bra has just arrived. Available in peach and black satin it co-ordincates not only with our 1940s CC09 range, but also our other peach and black lines. It's perfect if you find our Bullet Bras just a little too pointy for every day wear.