---
Vintage Lingerie & Stockings Trending This Week
My, it must be getting cold! Our Champagne with Black Seamed Tights were our most popular nylons last week. Don't forget that several of our Seamed Stockings Styles are also available as Tights for when you want something just a little warmer.
'After searching for the perfect stockings, I finally found them'. - Maria A (Latte Seamed Stockings, above, centre)
Waist Cinchers vs Corsets
What's the difference between Waist Cinchers and Corsets? It's a question you ask a lot and we're here to help. Read our definitive guide for all the answers.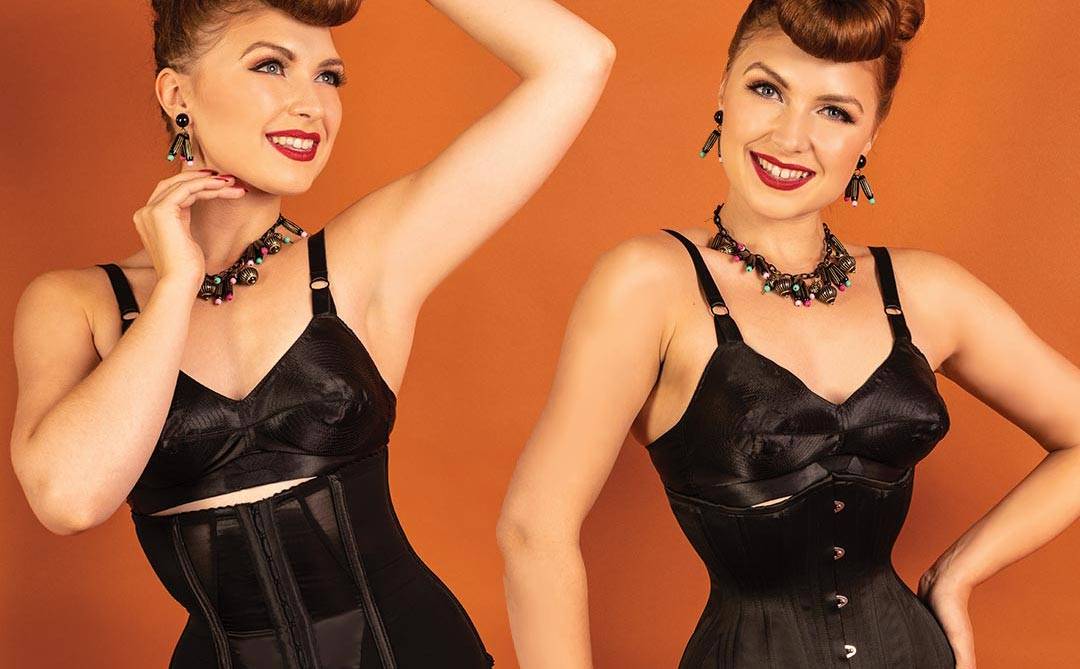 ---
New Vintage Inspired Lingerie & Stockings
We release new lingerie collections throughout the year to ensure there is always something fresh for you. This month we're inspired by Art Deco style of the 1920s and 1930s for our dramatic Ziegfeld lingerie range.