1920s & 1930s Camiknickers
This week I'm discussing loungewear and in particular camiknickers (or rompers as they are known in the USA – yes really!) It's been so hot in the UK over recent weeks my night attire has been kept to the absolute minimum and although during hot spells I tend to sleep a la Marilyn Monroe (au naturel) as the mercury climbed I moved out to our Shepherd's Hut in the garden to sleep which is far cooler than the house. Of course, this meant I had to wear something suitable to get to my Summer bedroom and have spent several hours revisiting my collection of camiknickers which date from the 1920s to the 1950s.
If you're new to retro style hosiery, or hosiery of any kind, then the terminology can be confusing - but help is at hand!
Check out our guide to hosiery and all will be revealed.
Silk Art Deco Camiknicker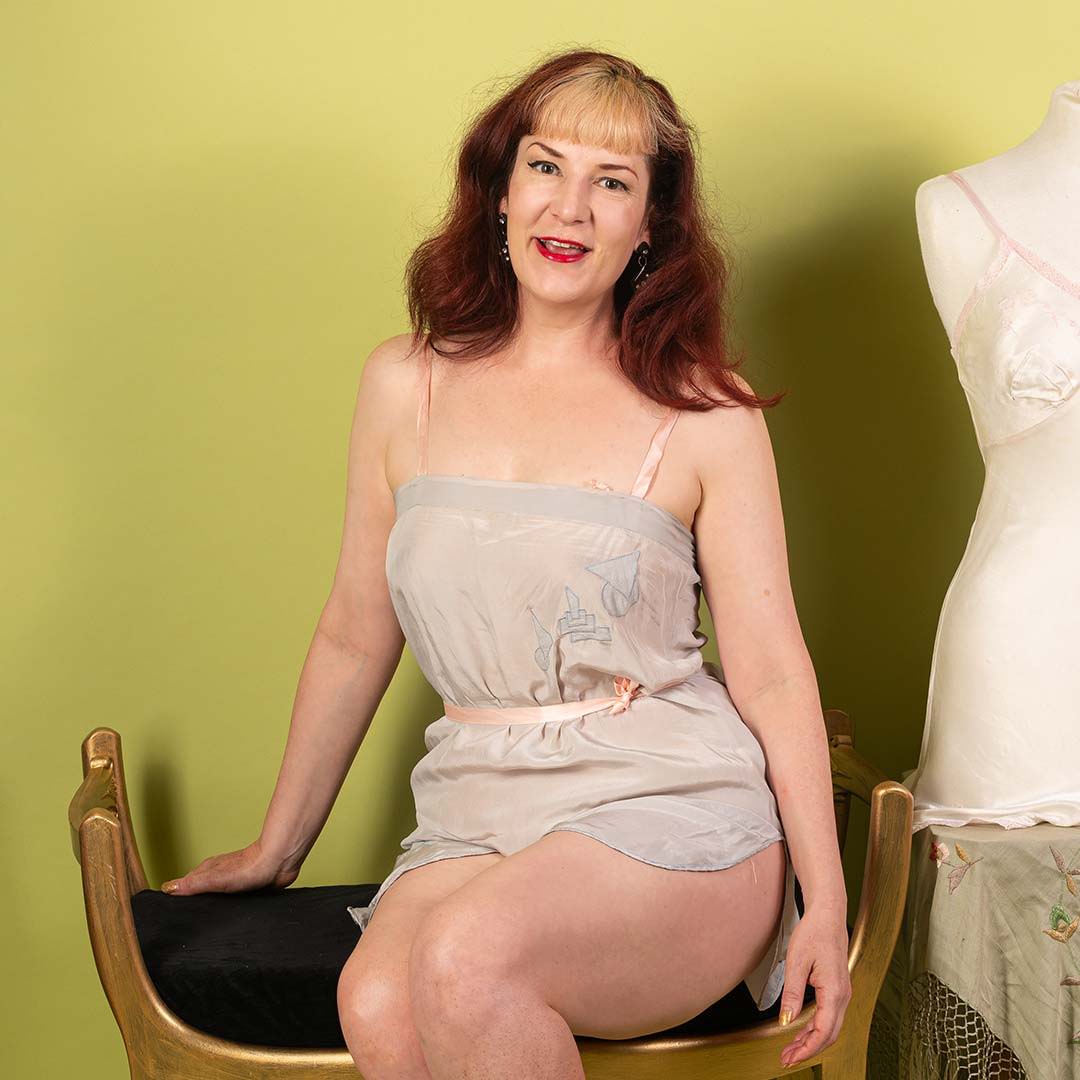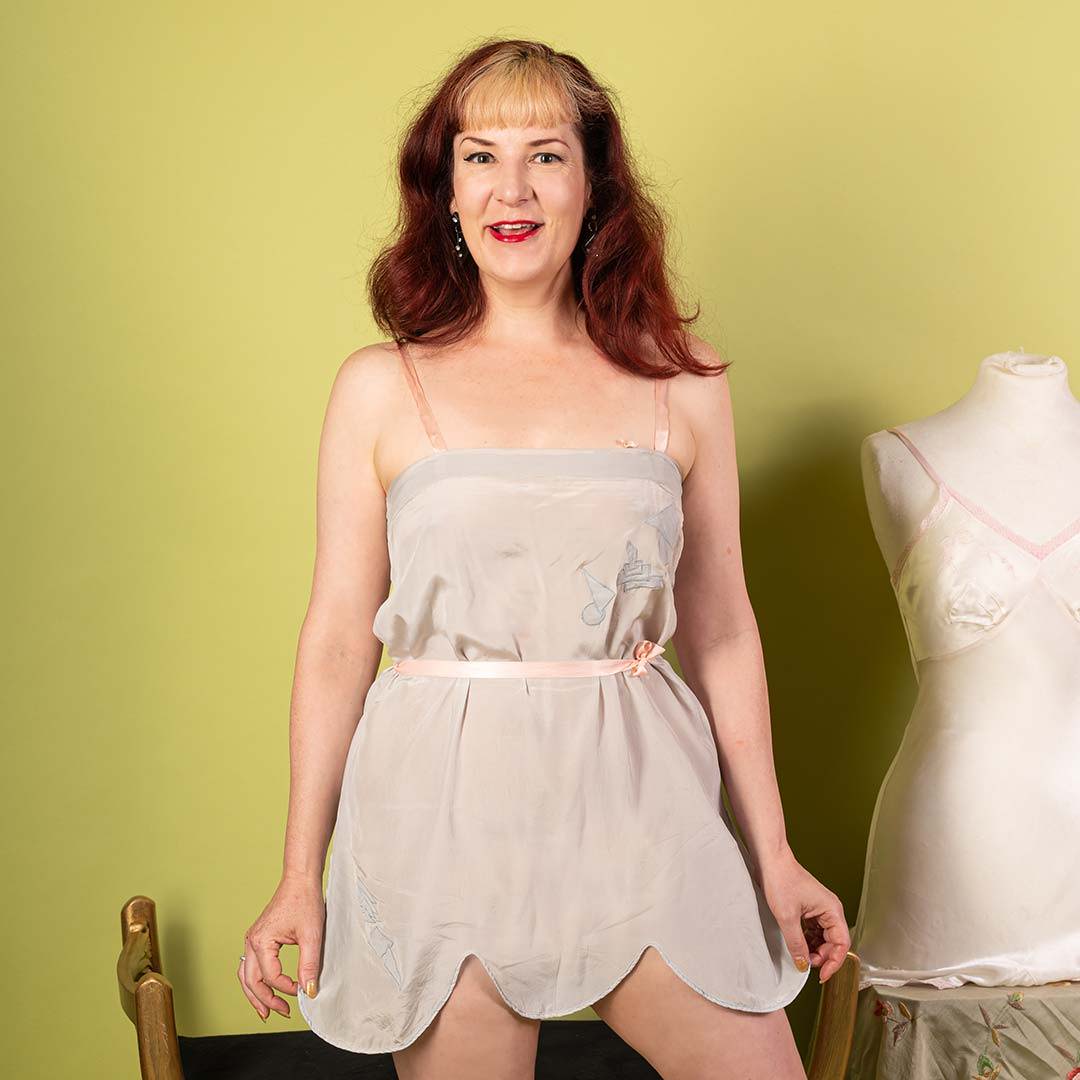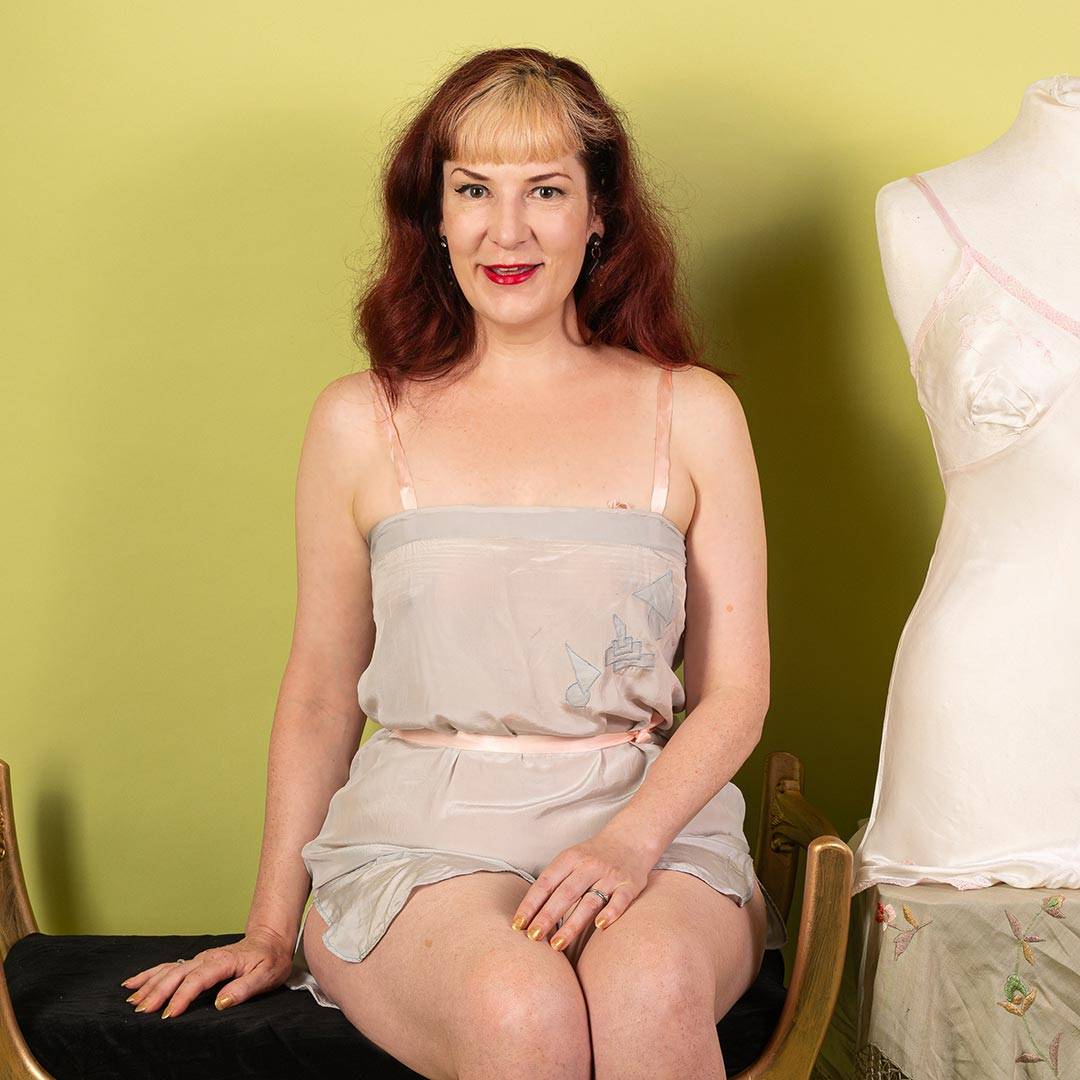 ---
A camiknicker is a one piece bodysuit which comprises a camisole top, and loose French Knicker style bottom. They're normally loose fitting enabling you to step into them although some feature poppers or buttons at one side to give a more fitted look or a self tie belt to accentuate your figure (our - discontinued - Hollywood camiknicker featured both side fastening buttons and a self tie belt as you can never have too many curves!)  
During the 1970s and 1980s they evolved into 'teddies' which tended to feature higher cut legs and elasticated waists. Today designers are reverting to a more traditional camiknicker and although the tap pant legs tend to be less flared than in the 1940s and 1950s you might be lucky and find a cute new camiknicker somewhere you really wouldn't expect. A few years ago I picked up a lovely peach camiknicker in Topshop in a rayon-like fabric (this was before the Philip Green fiasco, alas Topshop is now on my 'to avoid' list).
---
Camiknickers of the 1940s and 1950s tended to be quite utilitarian in peach rayon or satin and surprisingly it's the camiknickers of earlier decades which appear more risqué and detailed. The two camiknickers I'm showing you today both date from the early 20th century. The first is a semi sheer camiknicker in eau de nil with a delicate peach lace trim. The second dates to the 1920s and is far more streamlined with art deco emblems on the bust and hip and a scalloped hem. The hem very much reminds me of 'Peter Pan' inspired hemlines which were so fashionable in the 1920s.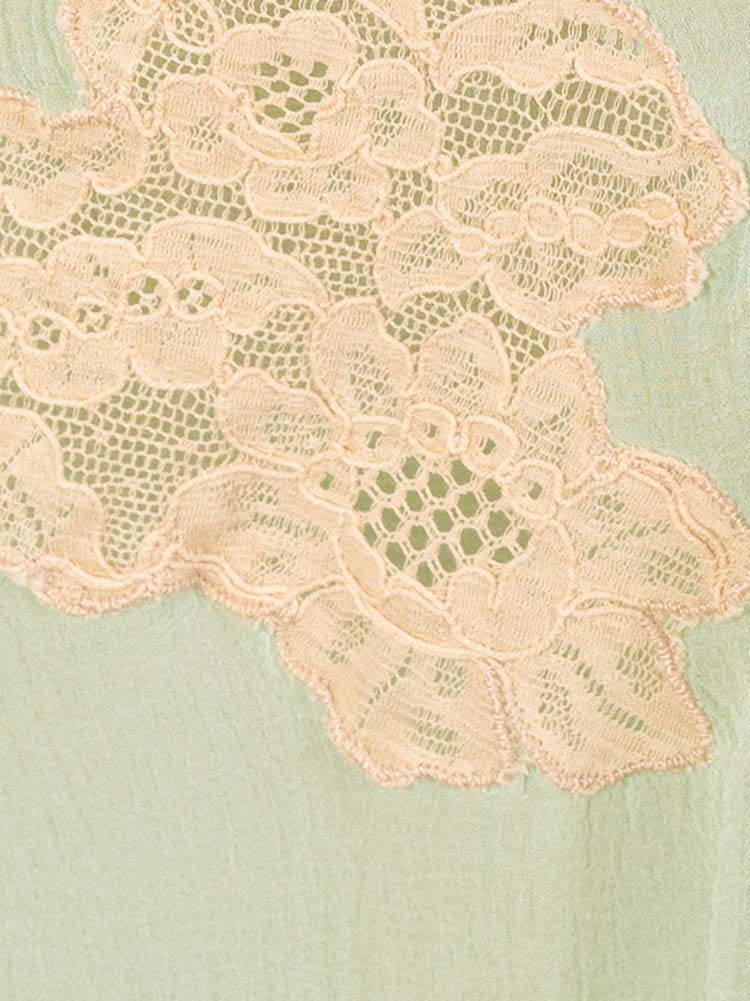 Unlike other pieces of vintage lingerie, it's still relatively easy to find vintage camiknickers in very good condition, at very reasonable prices and in a wide variety of sizes. Because of this we haven't rushed to replace our Hollywood camiknicker although it is something always on the minds of our design team. If you have any comments on the future production of loungewear at What Katie Did or would like to share images of pieces you think we might be inspired by, please share them in our Facebook group or our social media channels. I'd love to hear your views.
---
Our Youtube channel is updated weekly with new videos with product tips and info plus behind the scenes news. Follow our channel and you won't miss a thing.
Join our Facebook Social group where you can get to meet us and our fans and chat about all things lingerie and vintage related. You will need to accept our terms and conditions to be accepted!
---