Vintage Lingerie and Fashion Magazine
Marilyn Monroe's Sling Bra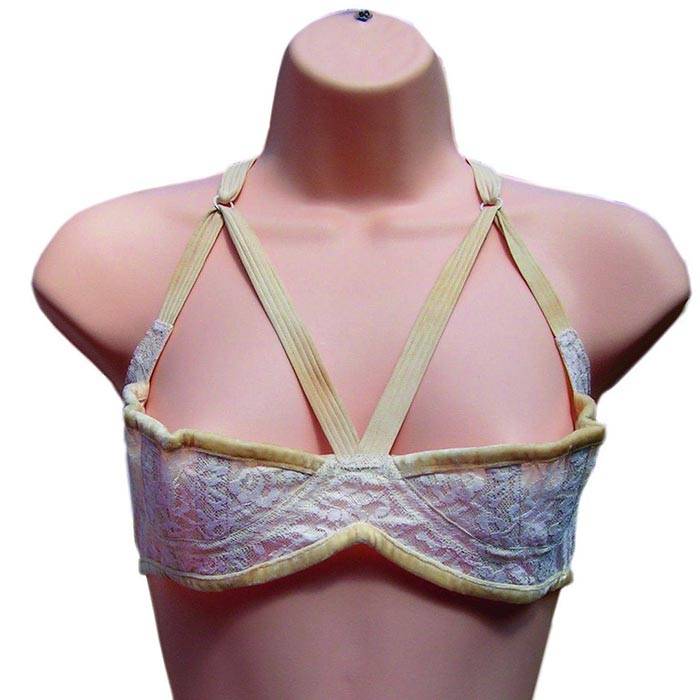 "It's all make believe, isn't it?" - Marilyn Monroe
I remember to day exactly. I was hurrying down the street, late for an appointment at Nina's Hair Parlour which at that time was nestled in the top of Alfies Antiques Market in Marylebone when I received a phone call about one of Marilyn Monroe's bras that was going up for auction.
Pictures were sent and I phoned back to talk about the bra, but unfortunately due to the background noise of the vintage hood hairdryers I was misheard and Marilyn's Sling Bra became a Fling Bra! Media outlets around the world reported the news while I hid my head in shame. 10 years on if you Google Fling bra my name comes up. If anyone mentions a 'Fling Bra' to you can you put them right?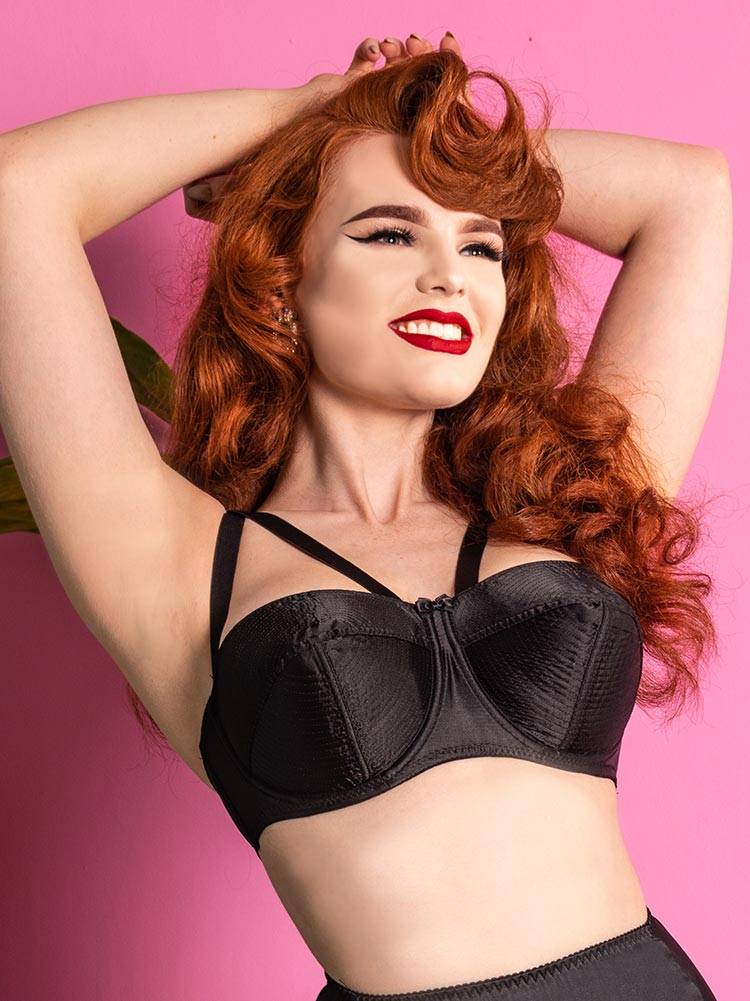 Marilyn's Sling Bra is a very interesting as she had a well known and public dislike of lingerie. When I was younger I always presumed that it was because she found it uncomfortable but on more research have changed my mind and think she was actually just a saucy (clever) little minx maximising her sex appeal!
Her Sling Bra (above) leaves the nipples exposed, but supports the bottom half of the breasts so under a light dress would give the illusion of nudity.
Unlike quarter cup bras of today, the V straps would give more support, especially at the sides to project her breasts forward.
---
"The body is meant to be seen, not all covered up" - Marilyn Monroe
---
---
"What do I wear in bed? Why, Chanel No. 5, of course" - Marilyn Monroe
---
There is plenty more evidence to back up my 'saucy minx' theory. She caused outrage in her 1952 movie 'Niagara' which featured the longest walking shot of that time focusing firmly on her obviously ungirdled derriere. Of course, she did play an adultress in this movie and we don't know how much say she had in her costumes.
Moving on to her iconic subway scenes of The Seven Year Itch (1955) for which she wore sensible, big, opaque white knickers. Apart from for the publicity shots which were taken on a street packed full of fans for which she wore semi sheer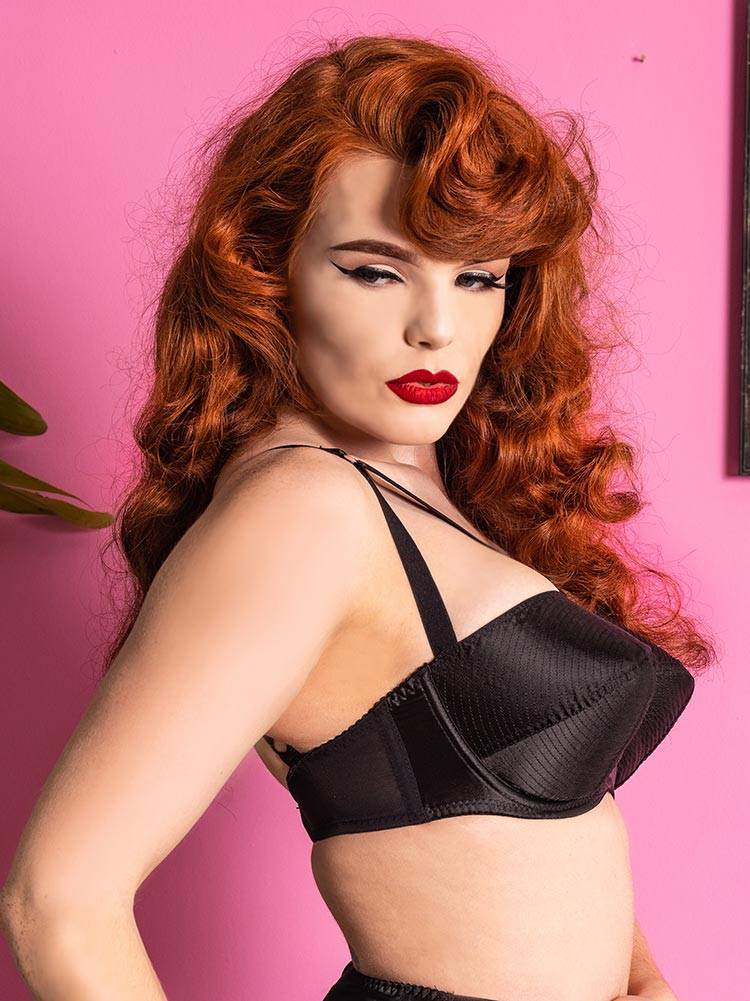 white knickers through which a glimpse of pubic hair could be seen. A blazing row with her then husband Joe DiMaggio followed and their marriage fell apart soon after.
Finally, I must mention the skin tight, semi sheer, rhinestoned dress by Jean Louis that she wore to sing Happy Birthday to President John F Kennedy in 1962 which allowed for no lingerie underneath at all.
It's now accepted that she was having an affair with him at the time. She passed away just 3 months later and questions still remain as to whether it was a mistaken overdose, suicide or something more sinister.
When Marilyn's Sling/Fling Bra was in the press we were asked if we were going to do our own version (her's went for $5,200 btw) and we finally have. It might have taken slightly longer than you expected though! We don't want to get you into trouble with any Presidents or the Social Media Mafia as we know just how offensive nipples can be. Instead we've created a more wearable version with just a hint of 1950s projection.
But what about the black you ask? The black version will be here in early 2019.
---