Vintage Lingerie and Fashion Magazine
New! Cuban Heel Stockings
New! Cuban Heel Stockings
Posted at 11:00 • 12 July• Wiggy Bamforth • Stockings
---
They've been a while in the making but our modern-style Glamour Cuban Heel Stockings are finally here!
---
When we released our Glamour Seamed Stocking collection in 2016, we redesigned our reproduction nylon pattern to incorporate a wider welt. More flattering on curvier thighs, these stockings proved such a hit we've since brought them out in twenty different colourways!
However, as well as a rainbow of colours, we also wanted to create some reproduction-style stockings suitable for vintage outfits - that is, stockings in the style of the Forties and Fifties, but made from modern stretchy yarn to our generous Glamour pattern, instead of 100% nylon which (while incredibly luxurious) is sometimes less forgiving on the figure!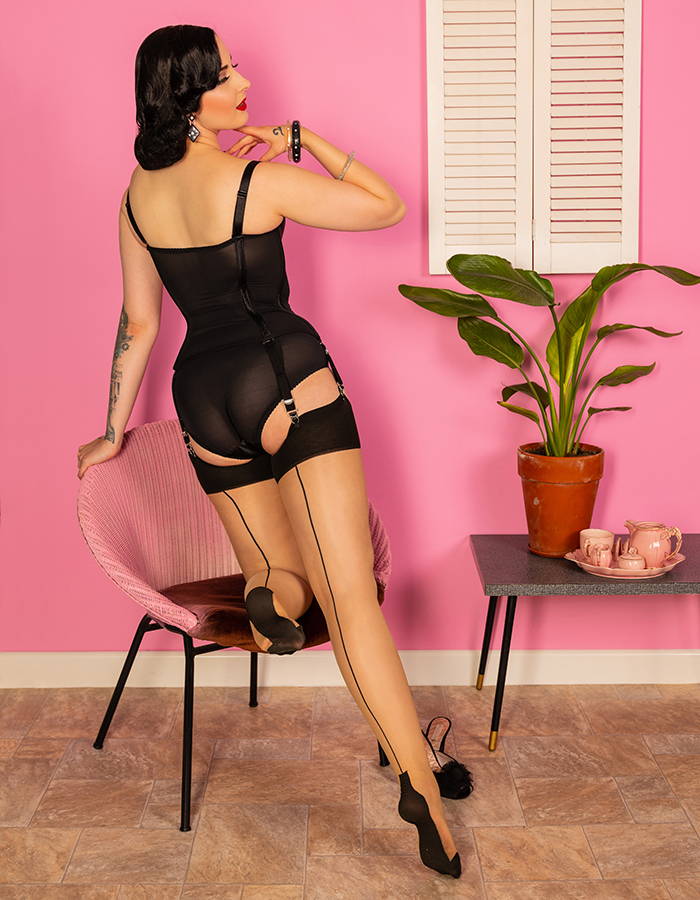 ---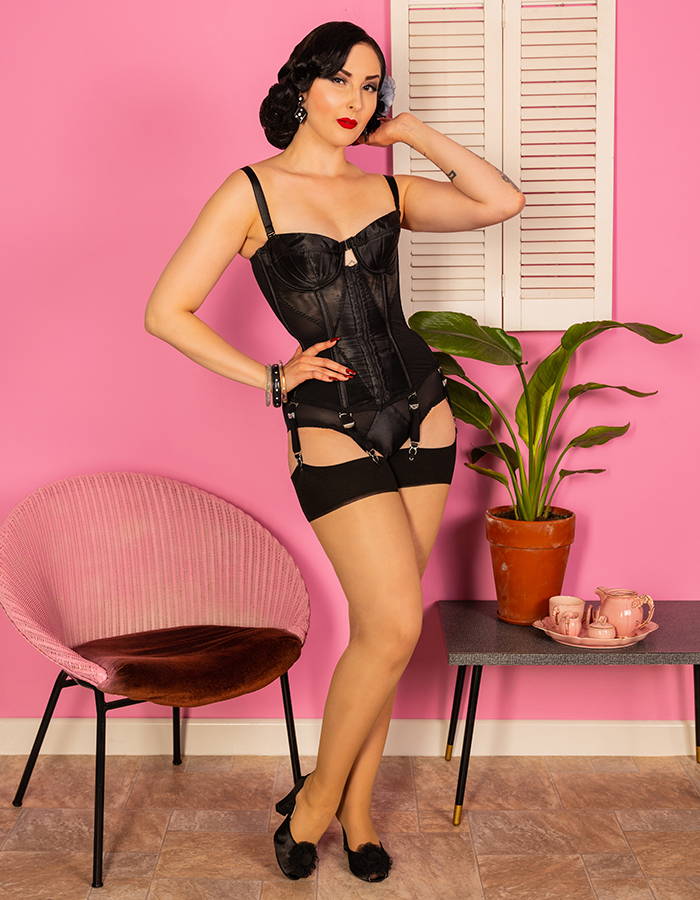 What we really love about Cuban Heeled Stockings is how crisp the shape looks with retro outfits - perfect for pairing with true vintage suiting, and especially ideal if you're planning on attending vintage festivals, where you want the look of a vintage outfit with the comfort of modern nylons!
Here, Wilhelmina Af Fera wears the Champagne/Black versions of this design with our Glamour Nouveau Merry Widow which is ideal for under strapless dresses.
Made with the same wide welt, reinforced foot and eye-catching seams as our Glamour Stockings, these Cuban Heels will see you through the day in vintage style!
---
---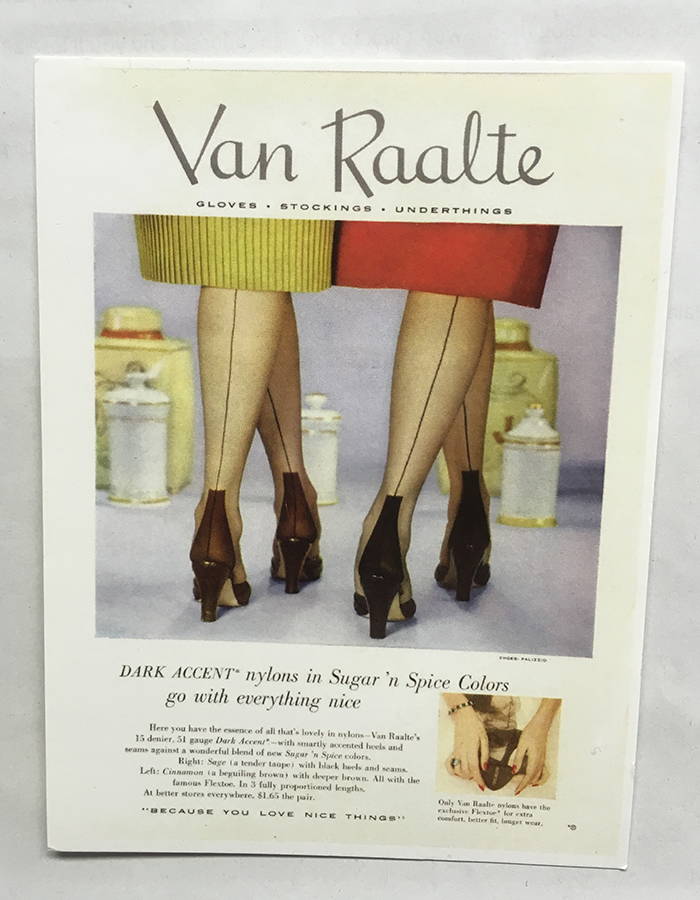 Back in the Forties and Fifties, most stockings were Fully Fashioned and made with a Cuban Heel. You can see in this Van Raalte advert how the seam continued through the heel design. As vintage stockings would have been Fully Fashioned (ie. made in one flat piece and then sewn together) this is because the seam is needed to hold the leg together.  
These original stockings are available in a choice of leg and seam shades and styles. We've created our reproduction versions on the same Champagne leg we use for our Glamour Seams, with a choice of Black, Coffee or Latte seams.
---
Katie's Vlog: Glamour Cuban Heel Stockings
---
Save £10 on the individual stocking price by purchasing all 3 as a bundle. Offer ends Friday 20th July.
---
We'd love to hear your comments on our new Cuban Heeled Stockings. What are you going to style yours with? Comment below or come or join us for a chat on our What Katie Did Facebook Social.