Vintage Lingerie and Fashion Magazine
1940s Lingerie by What Katie Did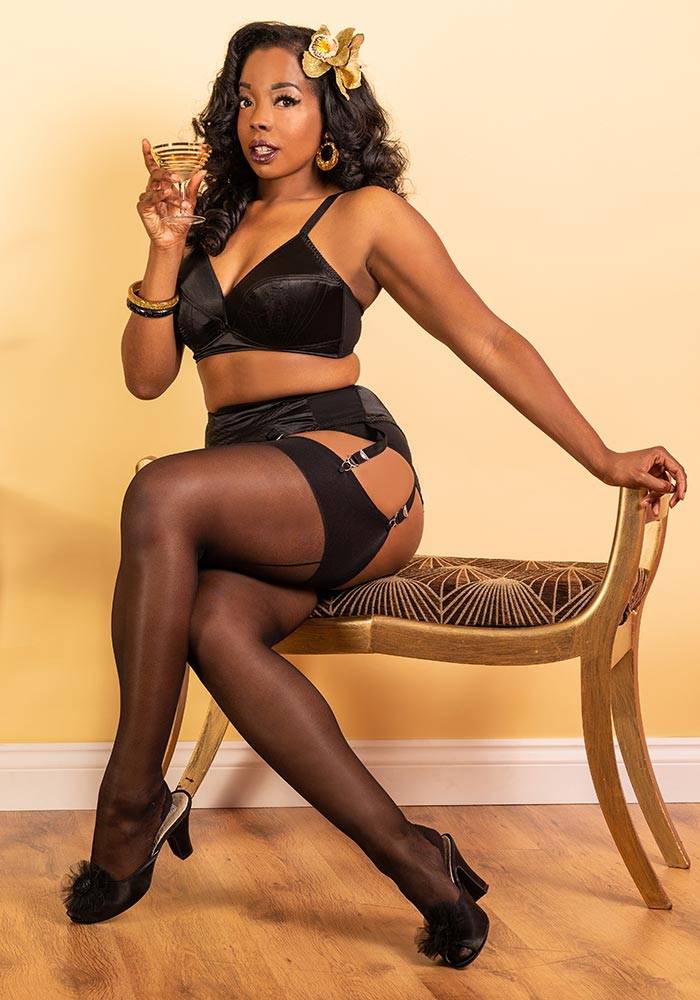 'This bra is the comfiest bra I own... I thoroughly recommend it for any 1940s lovers out there.' Vivien Victory
(reviewing our 1940s Map Bra which is cut to the same pattern)
We're often asked if we're going to make bras inspired by the 1920s and 1930s. The answer is generally no, because bras were in their infancy then and the support offered was minimal. If you were a standard B cup then all would be well, but fitting an F cup would be out of the question.
Bras became more supportive in the 1940s: they had to be as women were doing more manual work due to WWII. The fit and structure advanced greatly during this decade.
Our new 1940s (and 1940s Map Bra) are inspired by the late 1930s bra shown in the photograph. You can tell just by looking at it that it's not very supportive: in fact looking at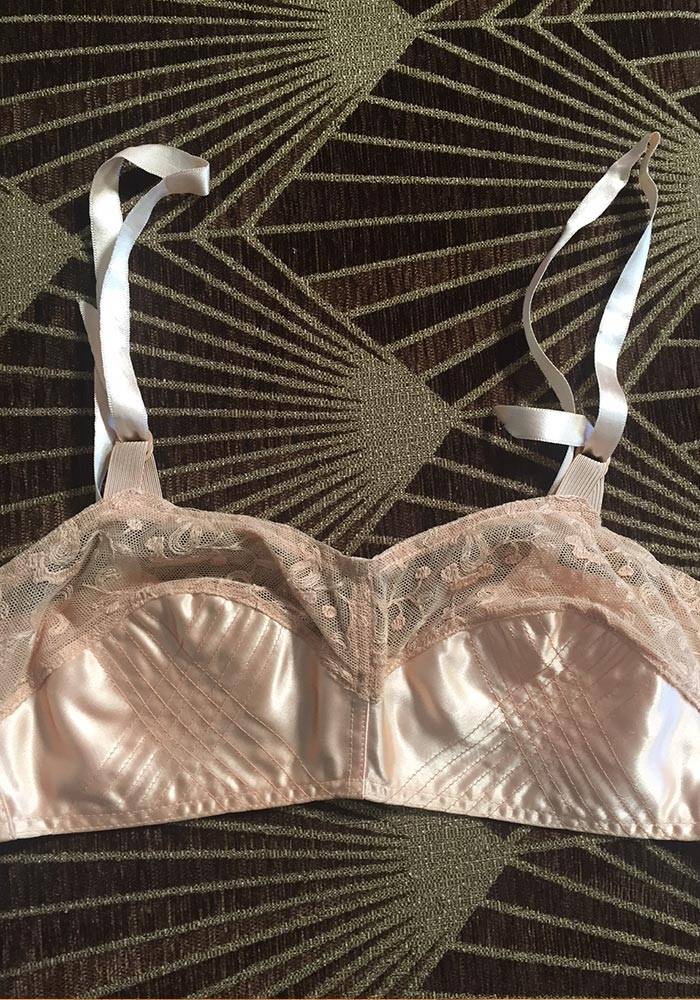 the label it is a 34B which as I mention earlier would be the ideal size to fit in this style!
The criss-cross stitching on the bottom of the cup is a feature we all loved and this is the bit we recreated in our 1940s inspired bra.
The vintage bra features non stretch shoulder straps and non stretch band with just a tiny bit of elastic at the back.
We've moved away from 100% vintage authenticity adding modern elastic shoulder straps and powermesh wings for comfort.
The bottom half of our 1940s bra is lightly padded with 3mm foam for support and fit.
---
'We chose What Katie Did to achieve the correct silhouette for our period costumes' - Becky Tregent (The Crown)
---
---
We're making our 1940s Bra in black and peach satin as well as our unique Map print satin.
It can be worn with any of our 1940s CC09 pieces, but is not restricted to the 1940s. It takes the place of our discontinued Cone Bra and gives you a retro shape that will carry your look thoughout the 1940s and in to the early 1960s.
The black and peach satin we use for our CC09/1940s range is used throughout our collections so you can mix and match to create your own unique look with a perfect colour match.
---
---
Shop the 1940s Lingerie Featured Above
---